Mystery. History. Nic Cage. Treasure. America. What more can you ask for in a movie? Nothing. This wondrous movie (and series) is none other than "Top 5 Movie of All-Time (aka James Santore's Personal favorites), National Treasure.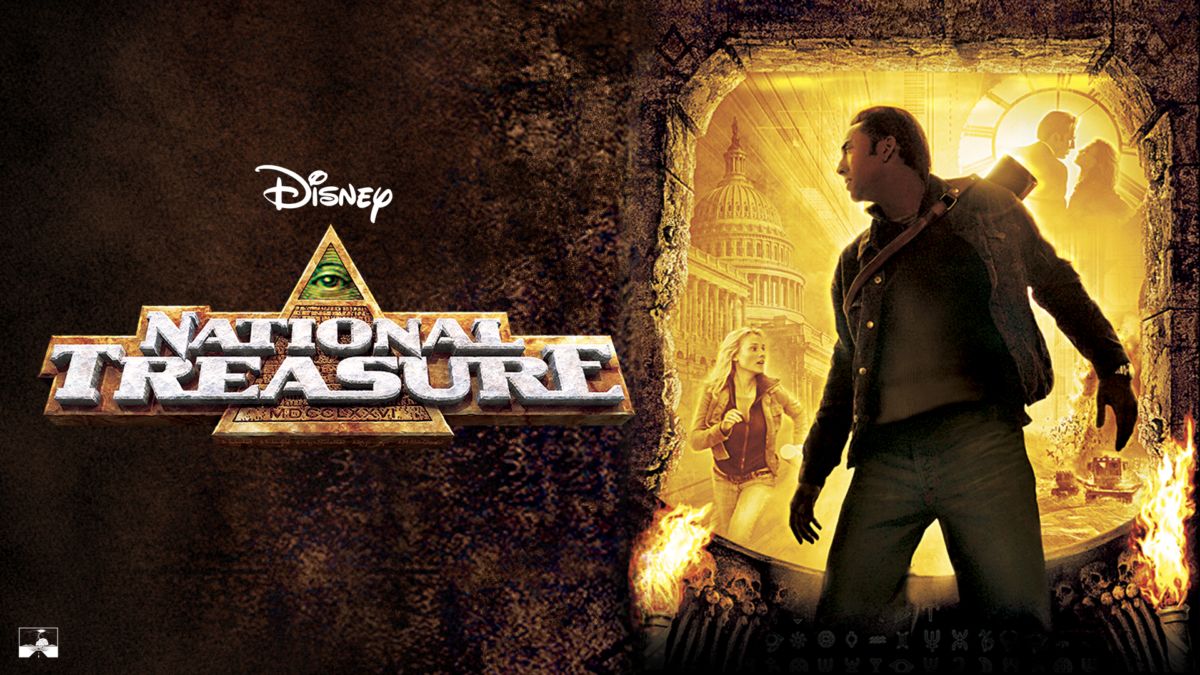 And sadly, National Treasure doesn't get the credit it deserves. Whether it's the fact that the plot "literally makes zero sense at all" as many critics panned (thanks, IMDb) or the two-plus hours of Nic Cage that viewers were "subjected" too, this gem of a movie isn't talked about amongst the greats like The Godfather, Dark Knight, Old School and Fat Albert. 
But I am here to bring some much-needed love and awareness to this cause. We, the people, need to come together. We need to come together in unison and download Disney+ (no free ads) and watch National Treasure this weekend. Because Nic played his heart out and American history is badass. National Treasure also features one of the greatest scenes in movie history:
Brother stole the freaking DECLARATION OF INDEPENDENCE. All whilst being dressed like the fanciest freaking valet parking attendant you've ever seen.
All jokes aside, this is actually an awesome movie. It came up in the Branded group chat today (meaning I actually brought it up when movie talk came up) and I just wanted to take the time to highlight one of my favorites from my childhood. Shoutout Nic Cage. Shoutout National Treasure. Have a great weekend.
And if you're in the Philly area on Monday, come join us at Cocco's in Aston as we watch our Sixers beat the living hell out of the Atlanta Hawks. Drink specials, endless entertainment, and a welcome sign that life is returning back to normal. More info below: