So, it seems like every NHL team is getting a new alternative jersey for the upcoming season, you know, whenever that starts. We have seen some absolute stinkers, like the Flyers/Phantoms mashup jersey. When it comes to the Flyers, if it isn't broke, don't fix it. The Penguins in the other, is passable, but not by much. I did like Vegas' golden jersey, and there is rumors of a red one. But Dallas, oh man if I did not like them enough already.
Maybe it will grow on me when I see it in person, but as of right now I am not feeling it at all. I mean I wear Warrior Gloves when I play, and the black and green is FIRE. But these look like an NFL color rush jerseys, if a middle schooler made them. Thanks for that image Kevin.
Teams in Dallas have an enviable advantage when it comes to designs, the star, the iconic state shape, and of curse a long horn bull. When I read on the Stars site, going back to our roots, this is what I thought they meant.
Still not great, but defiantly unique. I also thought we might get something like this as well.
As of right now, I do not vibe with it. Maybe it'll be different when Miro or Jamie Benn strut out in it, I hated the golden Flyers jersey when I first saw it, but it didn't look awful in person. The Stars have put up a few more pics on their site, and the jerseys look a lot better without being surrounded by neon green.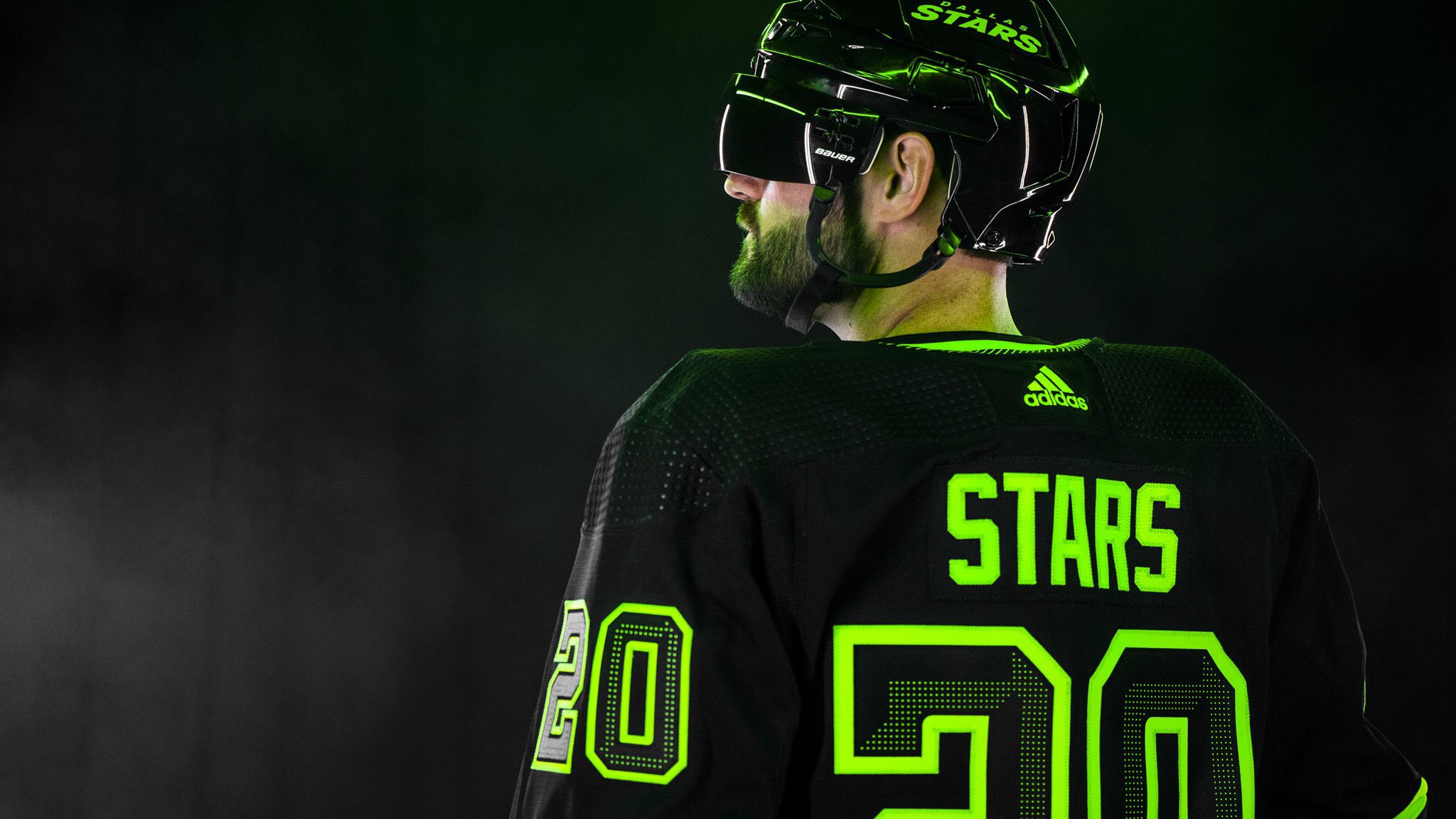 I think the Utica Comets wore it better personally.

Beauty is in the eyes of the beholder I suppose.
-Branded Mitch