Alright so our very own sweet little 137 lb Eddie is at something I don't really understand called PAX. No clue what it stands for and honestly not interested in finding out. But I was on Twitter and I see this video pop up on my timeline.
Does it get any better than Tom Nook fishing at PAX East?

Source video via @anabphoto pic.twitter.com/KznDMkGhdv

— Animal Crossing World 🛩️🏝️ (@ACWorldBlog) February 27, 2020
A couple things. 1. Where is Eddie? This video has thousands and thousands of views and I haven't seen anything from Eddie yet. Since he got a press pass for this thing I've received, oh I don't know, about a trillion emails. There has to be more booths at this thing than there are grains of sand at South Beach. You'd think we'd see something so far…..interesting.
Secondly, what in the flying fuck is happening in this video? Am I looking at a pretend bear pretending to fish in a pretend river? Could you imagine if that was your job? For 8 hours just stand in this paper mache bear suite attempting to catch a fish that doesn't exist. What world am I living in?
But you can't convince me that this isn't some sort of furry convention. Sun goes down at the PAX event and the freaks come out. Look at this. This crowd gets some shots of tequeilla in them and this dog/bear/cat is getting bent over.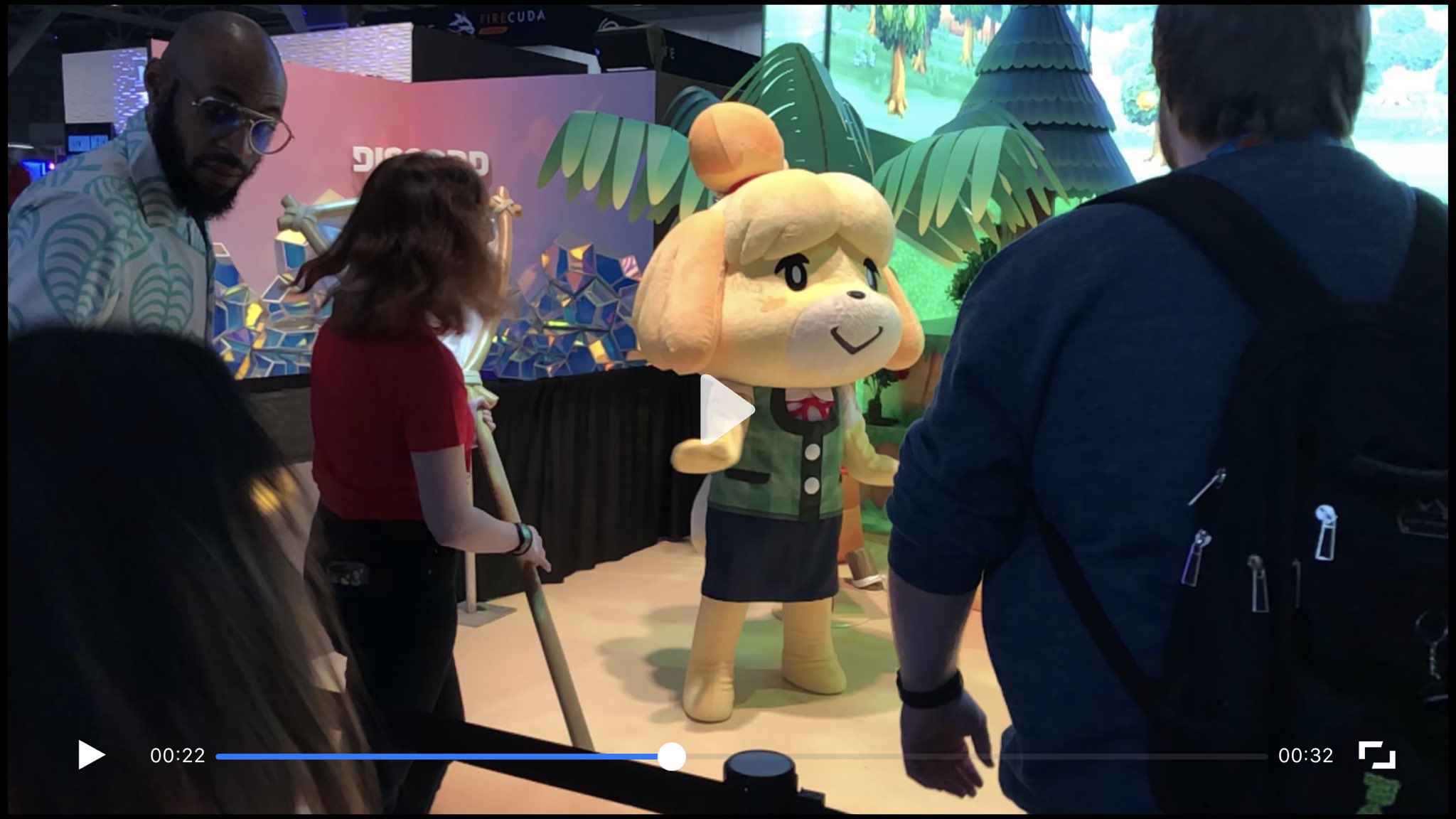 Have to tip your cap to Eddie. He might be young, but he is wise beyond his years. Basically conned his way into a gigantic fetish festival. Going to use his press pass to sucker some Twitch gamer girl into getting a close up of his 'O' face. Bravo Edmond.